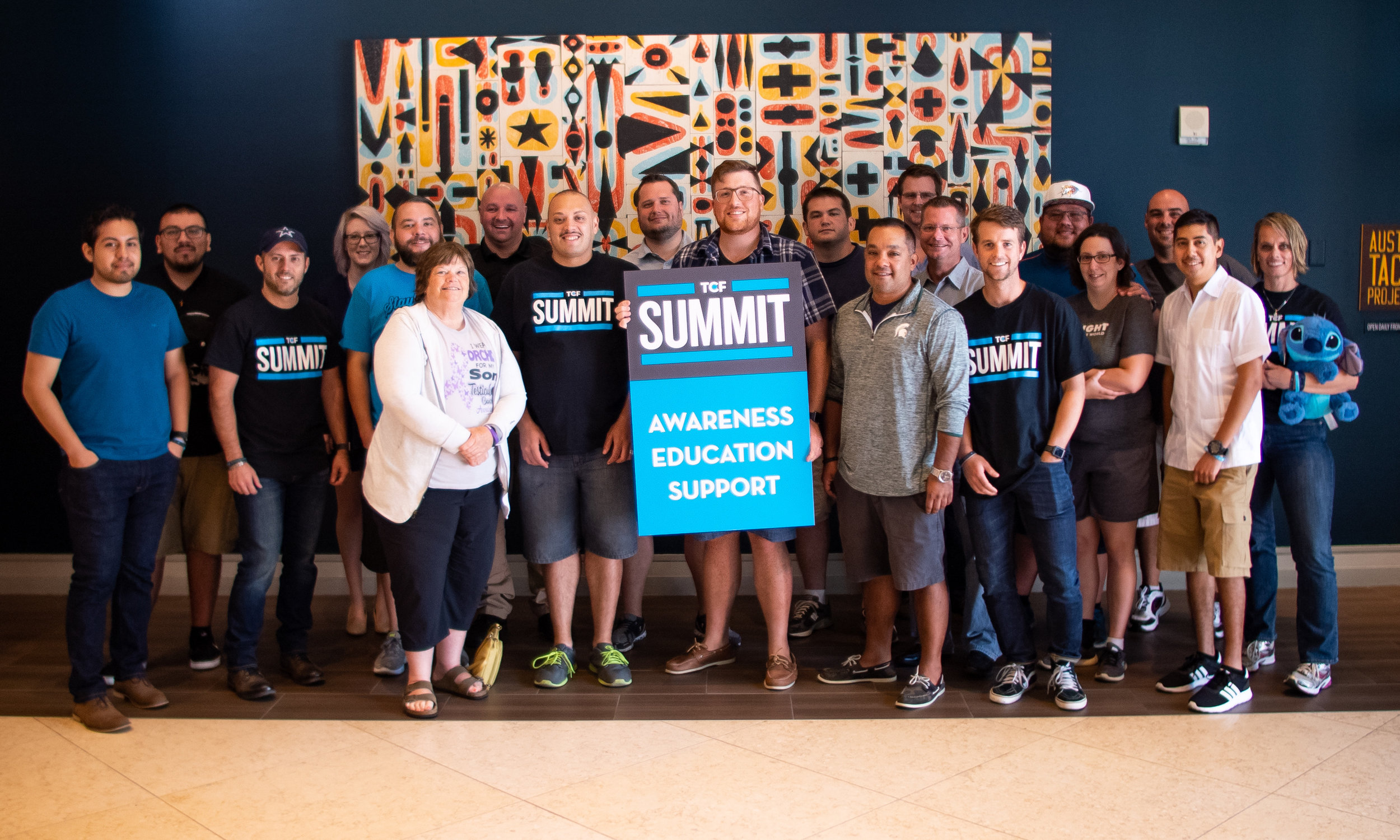 August 9-11, 2019 • Austin, TX
Hilton Austin
500 E 4th St
Austin, TX 78701
The TCF Summit is a weekend-long event comprised of education, community, and advocacy for the testicular cancer community. The event is anchored in Austin, TX: home of TCF, BBQ, and live music. Attendees will have the opportunity to experience everything this great city has to offer.
The Testicular Cancer Foundation has been providing education, awareness, and support since 2009. Our organization strives to support those affected by testicular cancer every step of the way.
Registration
Registration is $25 and covers all your meals. Please contact us if this presents a financial hardship.
Gavers Community Cancer Foundation has graciously offered to provide a limited number of scholarships for those attendees with financial hardships. Fill out the form below to apply for a 2019 Travel Scholarship for the TCF Summit.