November - Ways You Can Raise Awareness for Men's Health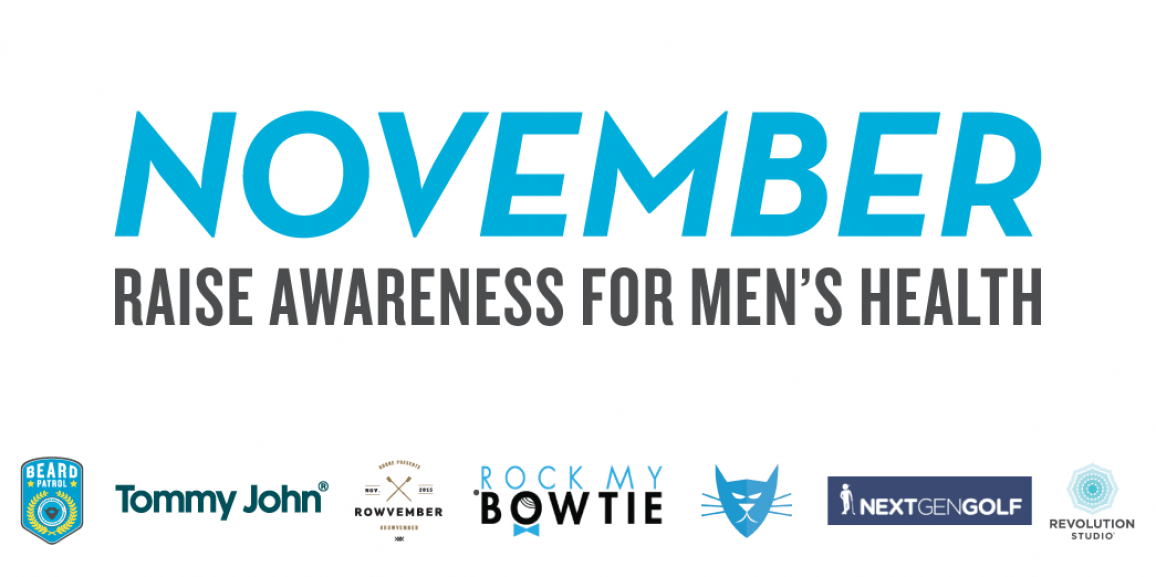 November is once again upon us and we have more Men's Health initiatives than ever! We're excited to have so many partners involved this year and they're all eager to raise awareness of Testicular Cancer and want to save lives. Read below for more details on each organization that is donating time and money towards a great cause:
Beard Patrol
The Beard Patrol is a fundraiser that we've done before in November but has really kicked off this year. For the month of November, Police Officers can grow a moustache, goatee or beard for 30 days to support the Testicular Cancer Foundation. All donations raised from the Beard Patrol will go directly to the mission of the TCF to provide awareness, education and support about testicular cancer, the most common cancer in males ages 15–35.Click here to start a fundraising team for your Police Department and join the teams below that are already growing beards for a great cause!
Austin Police Department
San Marcos Police Department
San Angelo Police Department
Temple Police Department
Belton Police Department
Morgan's Point Resort Police Department
Waxahachie Police Department
Red Oak Police Department
Victoria Police Department
#SupportYourBalls
We are partnering with Tommy John once again for the #SupportYourBalls campaign. Eleven months out of the year, they support your pair with the most comfortable underwear on the planet. This November, they're providing extra support by educating you about testicular cancer with their limited edition print. Five percent of each pair sold goes directly to us! And even better, click here to get a discount of $20 off and automatically donate $10 to us. Also, be sure to check out their #BeautifulBalls contest on Instagram to see how you could win a free pair of Tommy John underwear!
Rowvember
Our friends over at Rhone Apparel have created a fun, new campaign for men to get involved with this month. This campaign is called Rowvember and has been making a great impact in the fitness community. But what is Rowvember? Throughout the month of November, Rhone is joining forces with the TCF in an effort to raise awareness and funds for Testicular Cancer education and support. Utilizing a powerful network of ambassadors, influencers and customers in addition to local efforts and media outlets, Rhone will issue a challenge to everyone who wants to participate: Give A Pair to Save a Pair. In other words, test your mettle by hopping on a stationary rower, going all out for 2 minutes and upload a picture of your distance. At the end, donate $1 for every 100 meters rowed and then, tag two friends and challenge them do the same. Click here to start rowing and get involved!
Rock My Bow Tie
Just like last November with Tommy John, our partner Rock My Bow Tie is selling limited edition moustache bow ties to raise awareness of Testicular Cancer! And, for each bow tie sold they are donating 20% of the proceeds to us. Click here to order yours today!
Cats vs Cancer
TCF recently formed a new partnership with another non-profit called Cats vs Cancer. They are an organization that chooses a cancer charity for each month and donates money to them by having their followers watch hilarious cat videos on their site! We are this month's beneficiary so be sure to check out their site as well as their blog article about our organization and why we're important for men's health.
#GolfStache
We're happy to be partnering with Nextgengolf again for their annual #GolfStache fundraiser. #Golfstache is an annual tradition at the NCCGA, where the golfers grow out their mustaches for one month, in order to raise money and awareness for Testicular Cancer. Snap a photo and share it on Twitter or Instagram (just with the hashtag #Golfstache), and your photo will have the chance to raise money for the Testicular Cancer Foundation! TCF will also be on site in San Antonio raising awareness and educating these college students about Testicular Cancer! Visit their website here for more info.
Revolution Studio
Revolution Studio in Houston, TX is offering free yoga for all men during November! Better yet, they are donating a dollar to us for each man that goes to a yoga class. Men's health is important so be sure you make time for exercise and stop by Revolution Studio. There are plenty of ways to get involved this month so go out and spread the word! If you have an idea of another event or fundraiser, just send an e-mail to matt@tcancer.org and we'll be more than happy to help you with it.